Spain's Golden Visa Rules Modified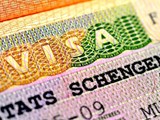 The expected rush of applicants didn't materialise.  And I don't think anyone can put their finger on why there was so little interest in the scheme.
A very weak performance when compared with Portugal.
The Spanish Golden Visa scheme started in 2013.  However, the expected rush of applicants didn't materialise.  And I don't think anyone can put their finger on why there was so little interest in the scheme.   Nevertheless, the fact is  only 530 non-EU citizenshad applied for residency by the end of 2014.  A very weak performance when compared with Portugal. It claimed over 2,200 investors for a similar scheme although it had been running for a year longer.
Spain Golden Visa Requirements
There are several methods of securing Spanish residency.  These include a minimum €2m sovereign debt purchase, establishing a business creating employment and post-graduate study. However, the requirement related to property purchase with a minimum value of €500,000 caught most attention.  This can be one property or two or more less expensive purchases.  Of the first 530 qualifiers 490 were property buyers.
The scheme is open to all non-EU citizens.  However, everyone assumed that interest would come mainly from Russia and China.  Indeed, many Spanish agents got very over-excited.  Firstly, some opened offices with Chinese-speakers in places like Marbella.  Meanwhile, others set up links with Chinese partners and spent money attending exhibitions and seminars in Beijing and Shanghai.   As regards the Russian market, the rouble crashed almost as soon as the scheme was operational.  As a result, in agents offices in their prefered locations such as Barcelona and Marbella, it became a case of 'spot the Russian'.  The poor exchange rate wiped out the middle market of buyers with the €500,000 minimum.  At the same time, super-rich Russians found tough E.U. sanctions limit their options.
And as regards China, the much hoped for surge never came. It was the non-event of 2014 with just 71 Chinese visa applications in the first six months.  However, as I blogged here Getting Money out of China gets Harder,  the crackdown on corruption and money laundering may be a factor. Increased scrutiny of foreign currency export could be one of the reasons for the low take-up from China.  Of course, people are still finding ways to get round the rules.  In addition, there have been suggestions that the Bank of Spain is so scrupulous in investigating possible money laundering that Spain is seen as 'a problem'.
Spain Golden Visa Modifications
Another factor in the sluggish reaction could be that Spain's golden visa scheme as originally set up was seen as a bit mean, at least in comparison with Portugal, which granted immediate access to healthcare and citizenship after six years, against the need for private medical insurance in Spain and a ten-year wait to become a citizen.  So it was interesting to see proposals for some modifications announced in March 2015, in a clear attempt to attract more wealthy international buyers into the scheme, and these have just passed into law, the principal ones being:
The visa now covers common law partners and dependant children over 18 years old, plus parents of the visa holder, whereas previously residency was just for married couples and children under 18.
Under the original scheme a one-year visa had to be applied for in the country of origin, after which there could be two renewals for two years each followed by a renewal for five years, taking the visa holder up to the ten year mark required for citizenship.  Now a six month visa is available once a contract to purchase (contrato de arras) has been signed and deposit funds lodged in a Spanish bank account, even though the completion may not take place immediately.  This visa can be applied for in Spain, the renewal can be done from outside Spain and will be for five yeas.
The residency visa now includes the right to work and of course, once employed, that brings the right to access social security and health care.
Conclusion
So now we wait to see if these new measures have any effect and on whom.  I expect Russians numbers will continue to decline because of currency weakness and sanctions and the Chinese will continue to face difficulties to export currency legitimately, although there has been an announcement that limits may be increased in the future.  Enquiries from the US, Canada, the Middle East and Far East have been strong but have yet to convert into a steady stream of actual buyers.
© 2022 The Property Finders, International Property Search & Acquisition Services. All intellectual property in the design, images and text of this website are and will remain the property of The Property Finders. Any infringement of our rights will be pursued vigorously.
GDPR 2018 - We guarantee the personal data entered in the contact form will only be used for the purpose of replying to your enquiry and will not be shared with any other company, service or provider