The Spanish Property Market – What next?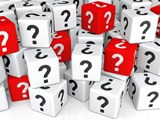 For over a decade everything I've written about the Spanish property market has compared the latest statistics with those for pre-2008.
However, I suspect it is going to be quite hard to make sense of the market and where it is heading.
For over a decade everything I've written about the Spanish property market has compared the latest statistics with those for pre-2008. It's been impossible to understand the market without reference to the 2008 global recession and banking crisis that devastated the Spanish economy.  The figures helped make sense of where we had come from, where we were and where we might be heading.  But now we have the additional complication of the consequences of Covid-19.
However, I suspect it is going to be quite hard to make sense of the market and where it is heading.  Nevertheless, I am already getting enquiries about the market post-lockdown so I thought I would start adding a few blogs to update the 2020 market report.  I don't intend making predictions, rather I will raise some of the issues that buyers need to think about.
A Look Back
The 2008 meltdown hit the construction industry and the property market particularly badly.  In the event, about 95% of the construction sector disappeared and building started again only in the last couple of years. In spite of more building, even now it's just a fraction of what it was pre-2008.  For example, in Málaga province, one of the first regions to get building again, the construction industry is still 90% down on pre-2008.  And it's broadly the same, or worse, nationally.
In the case of the property market, it imploded. From a total of 824,905 sales in 2006 it bottomed out in 2013, falling 70% to just 247,206 transactions.  Inevitably, recovery has been slow and patchy.  It wasn't until 2017 that more than 500,000 sales were registered again in one year. Since then it's risen to around 550,000 in both 2018 and 2019.
Recovery Hotspots
The recovery has been strongest in the Mediterranean coastal regions on the mainland and in the Balearics or Canary Islands.  These regions account for about 60% of the total market and are where the majority of overseas buyers head for. As a result, the overseas sector has about 20% market share.  In addition, the strength of overseas demand has been such that this section of the market is around 77% bigger than it was just before the 2008 crash. In contrast, the Spanish domestic market is still about 40% smaller than previously.
Winners and Losers
Nevertheless, as with all market corrections there will be winners and losers.  After the initial shock of the 2008 banking crisis there was a hiatus of about six months.  However, from early 2009 cash buyers returned but, not surprisingly, they were only interested in seriously motivated sellers.  The first post-crash client I worked for in 2009 had €1m in cash and in just six weeks he purchased a house on the market for €1.65m. It was a crisis sale and we got it for €900,000, a reduction of 45%.
However, many sellers were in denial for a long time and turned down quite reasonable offers for quick sales, only to sell for less several years later.  Indeed, it was still possible to find sellers as recently as 2016 whose problems could be traced back to over-extending themselves in the good times.  Unfortunately, although they realised they were in a big hole they didn't know when to stop digging. As an example, I found an apartment for a client in 2016 that had been on the market for years, originally at €375,000.  Nevertheless, after some really hard bargaining, we succeeded at €205,000.
Déjà Vu?
I'm sure the first question everyone wants answered is if the Covid-19 aftermath is likely to produce price falls similar to those between 2008 and 2014.  That's when we saw a 40% drop in prices for quality properties in the prime locations and 60%+ elsewhere.  However, not all of these falls have been clawed back yet. I estimate prices for the best properties in the best locations were still 10%-15% off their pre-2008 peaks and even more adrift in secondary locations, perhaps as much as 30%-40%, before the virus hit. 
However, I'm not in the business of crystal ball gazing and making predictions.  It's just too soon for that.  What I want to do in this blog and follow-ups is raise the issues that buyers need to focus on to maximise their chances of being a winner.  I think one way of doing that is to ask what's similar to the 2008 meltdown and what's different?
What's Different
Without doubt, there will be some crisis sales resulting in opportunities for buyers ready to move forward.  However, the pre-virus 2020 property market was on a firmer base than the one that was overwhelmed in 2008.  Recent market growth was not based on cheap credit and speculative prices. In fact, from 2008 until about 2015 the Spanish mortgage market barely existed.   Consequently, buyers were either cash rich or had very large deposits so there isn't the indebtedness that had built up pre-2008.
In addition, there is no similar overhang of unsold stock.  However, between 2008 and 2015 it was estimated up to 1.5m properties were in need of a buyer. On the contrary, I maintain well-located, quality property is in relatively short supply.  Nevertheless, if a flood of properties comes on to the market in the short term, this could change and then we might be heading back towards substantial price falls.
Domestic and Overseas Markets
I'm expecting these two sectors to function independently of each other.  They always do. It could be that the Spanish, more likely to have a mortgaged property than the cash-rich overseas buyer, will be the forced sellers that drive prices downwards. Think hoteliers, restauranteurs, bar-owners, independent car hire companies, just some of the tourism-related business that may not survive. The preferred locations of overseas buyers are precisely those that are likely to be worst hit by the loss of tourism in the short to medium term. For example, tourism is called 'the motor' of the Andalucían economy, representing about 14% of GDP.  That rises to 35% in both the Canary and Balearic Islands. 
The Confidence Factor
Will the confidence from overseas buyers be there? I think this could go two ways.  Inevitably, some will decide to put their plans on ice for the foreseeable future or give up altogether.  On the other hand, some buyers will see an opportunity and may even bring forward their plans and go for it.  That's why I'm already receiving emails from people who want to know when to enter the market.
Other Issues
Some other issues to focus on are how quickly aviation restarts and businesses re-open. How the tourism sector performs in the 2020 high season, particularly in the context of rental demand, will also be important.  Rental income this year might mean some sellers can ride out the storm without selling. I shall also be watching the new-build sector closely. Will developers struggle to maintain prices? Certainly, in my view, some were already pushing their luck with price lists that made no sense when compared to resale values.
A big issue will be what happens to unemployment in Spain. 8% in 2008, it rose to a staggering 35%+ during the recession and only fell below 15% in 2019.  It will be no surprise to see it back over 20% in the short term.  And the Bank of Spain is already suggesting the economy could shrink between 6% and 13% by the end of 2020, depending on how the way out of lockdown is phased. If, as seems likely, the tourism and hospitality sectors are last to emerge it could push it towards the higher figure.
So, lots to think about and I'll be writing more about the big issues in the weeks ahead.
© 2022 The Property Finders, International Property Search & Acquisition Services. All intellectual property in the design, images and text of this website are and will remain the property of The Property Finders. Any infringement of our rights will be pursued vigorously.
GDPR 2018 - We guarantee the personal data entered in the contact form will only be used for the purpose of replying to your enquiry and will not be shared with any other company, service or provider