Barcelona Property Finders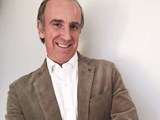 Iñaki Unsain has more than 20 years experience in the property sector in Barcelona.
He is a recognised source of independent information about property market issues and is often quoted in the Spanish press.
He has worked for some of Spain's largest real estate companies so his knowledge of the city is unrivalled. In 2009 he decided to put his experience to work on behalf of property buyers. So, he founded his own property finding company to protect the interests of the purchaser, one of the growing number of buying agents in Spain. His depth of experience puts him at the forefront of Barcelona property finders.
In addition to undertaking property searches in Barcelona, Iñaki also provides a wide range of real estate services. These include urban land management, purchasing investment assets and real estate appraisals.
Iñaki is a founder member of AEPSI, an association of the growing number of Spanish-based buying agents. He is a recognised source of independent information about property market issues and is often quoted in the Spanish press. We are delighted he has joined The Property Finders consortium. Property buyers from around the world will benefit from his knowledge and experience. With Iñaki's help they will find exactly what they are looking for in the very competitive Barcelona property market.
The Market in Barcelona
The Barcelona real estate market is very fragmented with many small estate agencies. One well-known Spanish property portal lists over two and a half thousand agencies in Barcelona itself. Some of these have fewer than twenty properties for sale and many have no website. As a consequence, it is a long and time consuming process to search and filter all the available options. It's hard enough for someone who lives in the city and knows it very well. But it becomes a near impossibility for an international buyer trying to find the right property from a distance. With Iñaki on your side you will get a real expert doing the research for you, making sure nothing is missed.
Tourist Rentals
There is controversy in many cities around the world about the issue of short-term rentals to tourists. Barcelona is no exception. More tourists visit Barcelona than any other Spanish city so there is high demand for properties to rent. But year-round demand and high numbers cause problems for residents. Many property buyers in Barcelona want to let their property for all or some of the time. But you need to know the rules of the licensing system as many areas now have restrictions.
In common with all the main tourist destinations in Spain Barcelona has set up a registry. The intention is to regulate numbers and raise standards. It was, in fact, one of the first cities in Spain to do this. It is now one of the most tightly regulated with heavy fines for non-compliance. There is a freeze on all licences in the Gothic centre and that is unlikely to change. In addition, there are new restrictions in previously licence-free zones.
Your Property Search
Are you thinking about buying in Barcelona, either as a buy-to-let investor or a second home buyer who might occasionally rent the property out? If so, you need to know the areas in which licenses are no longer available and those where it's still possible to get one. One way to guarantee you get the right information is to ask Iñaki Unsain. Call today or use the form below to tell him what you are looking for.
© 2022 The Property Finders, International Property Search & Acquisition Services. All intellectual property in the design, images and text of this website are and will remain the property of The Property Finders. Any infringement of our rights will be pursued vigorously.
GDPR 2018 - We guarantee the personal data entered in the contact form will only be used for the purpose of replying to your enquiry and will not be shared with any other company, service or provider