Buying costs in Spain – Who Pays What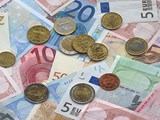 Buying costs in Spain are relatively high.
Getting to know in advance what the buying costs in Spain are means you can budget properly and avoid unpleasant surprises.
Buying costs in Spain are relatively high. Therefore, when you are calculating your budget allow at least 10%  to cover the taxes and fees for which the buyer is responsible.  These are: property transfer tax, legal fees, notary and registry fees.  However, it's best to  think about 10% as the minimum.  Depending on the region it could be as much as 3% higher because the property transfer tax is set by autonomous regions, not by central government.  As a result be prepared for variations.  For example, the property transfer tax on a €350,000 purchase in Andalucía is €28,000 while in Cataluña it's €35,000.  The reason?  Cataluña has a flat rate of 10% but in contrast, in Andalucía the lowest rate on a sliding scale, for purchases under €400,000,  is 8%.
And it gets worse.  If you are taking a Spanish mortgage the total buying costs will be even higher, taking the total cost to a minimum 13%.
Buying costs in Spain – New Builds
Stamp duty is paid on new properties but it is regionally variable.  For example, in Andalucía it is currently 1.2%.  In contrast, it is 1.5% in the Costa Blanca region.  However, IVA (VAT) is also payable for new property and that is currently 10% on residential properties across the country, with the exception of the Canary Islands. There the ICIG applies and it is 7% on new property.  Meanwhile, IVA rises to 21% in respect of commercial properties and plots of land.
Buying costs in Spain – Resales
Buying costs in Spain are different in the case of resale property.  If you are buying a resale then there is no IVA on the transaction.  However, the property transfer tax is a bit of a killer.  As already mentioned, this tax varies by region and can be as low as 4% in the Baque region or as high as 10% in the Valencia region.  The locations listed below are those most popular with overseas buyers.  In addition, they are where about 65% of all property transactions in Spain take place.
Madrid
The property transfer tax in Madrid is a flat 6%, one of the lowest rates in Spain. It was lowered from 10% during the recession to stimulate the market. At this level, it is one of the few places in Spain where it is possible to keep buying costs below 10%. However, if you buy with a mortgage your total costs will go above 10%.
Andalucía
Andalucía operates a sliding scale between 8% and 10%. The price bands are as follows:
8% on purchases up to €399,999
On purchases above €400,000, 8% is paid to €400,000 then it rises to 9% between €400,000 an €699,999
10% is the rate for any amount over €700,000
Mallorca
Mallorca also operates a sliding scale. Again, it starts at 8% on purchases under €400,000. However, the 9% rate stops at €599,999 and the 10% rate kicks in at €600,000.
Cataluña, Valencia and the Costa Blanca
These regions have a flat rate 10% property transfer tax.
The Canary Islands
The flat rate of property transfer tax is currently 6.5% in the Canary Islands
Notary, Registry and Legal Fees
In addition, you will have your own legal fees.  Of course, these can be negotiated and I don't like to see my clients pay more than 1.5% in the current climate and I expect it to be less.  Buyers are also responsible for registry and notary fees for which you should estimate at 0.5% of the property's value.
Buying costs in Spain – the seller's tax
There is one more tax, the plusvalía, but this is the seller's responsibility.  It is a municipal tax levied on the increased value of land since the previous sale. It has nothing to do with the bricks and mortar.  The law is very clear – it is a tax on the seller. However, in the past it was common for it to be dumped on the buyer, particularly in the case of new properties bought from a developer.  Do not agree to this.  In addition, this tax could amount to many thousands of euros if the current seller has owned for many years during which time land values have increased substantially,.  Therefore, it is essential that everyone knows right from the outset that the seller is going to pay it.
Mortgage Costs
One other cost that will increase the 10% I estimated above, by perhaps another 3%, is the extra charges that apply when you take out a mortgage.  One way this amount can be reduced is to take over an existing mortgage if there is one  Although it won't get rid of it altogether it will reduce it.  Assuming the previous owner's mortgage is common practice in Spain although it is not a foregone conclusion.  In addition, the bank reserves the right to renegotiate the terms.
In conclusion, if you have a total budget of €300,000 to cover everything the amount you have available for the property is a maximum of €270,000 or €260,000 if you are buying with a mortgage.  Getting to know in advance what the buying costs in Spain are means you can budget properly and avoid unpleasant surprises.
© 2022 The Property Finders, International Property Search & Acquisition Services. All intellectual property in the design, images and text of this website are and will remain the property of The Property Finders. Any infringement of our rights will be pursued vigorously.
GDPR 2018 - We guarantee the personal data entered in the contact form will only be used for the purpose of replying to your enquiry and will not be shared with any other company, service or provider