Commissions in Spain – When 5% Is Not Enough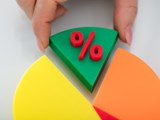 How is it possible that 5% commission is not enough for many estate agents?
It happened when the Russians entered the market in greater numbers about 20 years ago.
What is it with commissions in Spain? How is it possible that 5% commission is not enough for many estate agents? And why, whenever a new group of buyers enters the market, some of them cannot resist the temptation to load asking prices and pocket sky-high commissions?  It happened when the Russians entered the market in greater numbers about 20 years ago.  Now it seems the Chinese are the next ones at risk.  Without doubt, the potential arrival of large numbers of wealthy Chinese buyers got real estate agents very excited. But it seems to me this is for all the wrong reasons. Or, at least, one big wrong reason and that is greed.
Non-E.U. citizens must buy a property of a minimum €500,000 to secure a residency visa.  As a result, estate agents know they are in line for at least €25,000 commission whenever they sell to a residency applicant. And I'm being kind here by assuming they will only charge the standard 5%.  I think that is a good enough for incentive for anyone.  However, my lawyer tells me he is currently acting for the seller of an apartment in Marbella for €690,000.  At least that's what the seller accepted. In spite of that, the contract states the purchase price is €840,000.  That leaves €150,000 or 22% commission! The buyer is Chinese. The agent is in heaven!
Shared Commissions in Spain
One reason for high commissions in Spain is it's unlikely the buyer contacted the local agency direct.  Consequently, there will be more than one party with an outstretched hand.   Intermediaries are bad news when it comes to commissions. It might be a  three way split or even more.  In the case of buyers from China it works this way. Firstly, the local agent may need employ a Mandarin speaker.  Secondly, the introducing agent back in China will demand 50% of the total.  Finally, the balance is shared between whoever is involved at the Spanish end. In any event, it means everyone is making a ton of money and way more than 5% EACH.
Secondly, it is common for real estate agents to ask a seller what figure they want to achieve. They then feel free to load that figure, quoting the buyer an asking price way above what the seller requires.   The difference is the agent's commission.  Subsequently, the seller discovers at the notary what the buyer is actually paying. Assuming, of course, the seller attends the notary. But by then it is too late.  Anyway, the agent will counter their objections, reminding them they did get the amount they wanted. Anything on top, even if it is an outrageous sum, is for the agent.
Avoidance tactics
And to avoid any unpleasantness at the notary it is common for the agent to suggest the seller gives them power of attorney. As a result, the agent represents the seller at the notary so they don't appear.   So, they will never find out what has been going on or how many intermediaries are involved.
In fact, a seller should be suspicious if their selling agent suggests this.  It may be an indicator that the agent prefers they don't attend the notary for completion. Sellers should insist on a proper valuation, agree the asking price and rate of commission but in a market where so many people are from overseas it is very easy to be persuaded otherwise.
The Big Commissions in Spain
It is common for buyers to trust an agent of the same nationality.  They assume the shared cultural background protects them. How naïve! The worst case I know personally involved a Russian who paid €850,000 for a €500,000 apartment. He used a locally-based Russian agent who pocketed the balance, after she paid off the bank valuer who provided a valuation of €925,000 to justify the mortgage. Indeed, there are so many similar stories that savvy Russian buyers will refuse to have anything to do with Russian agents. Sadly, many Chinese buyers will have to go through the same learning curve, all because they are unfamiliar with local values and put too must trust in their fellow countrymen.
I know the development where the Chinese buyer I mentioned earlier is buying.  The right asking price for this type of unit in today's market is around €750,000. That leaves a bit of room for negotiation and the commission. There's absolutely no doubt the agent quoted an asking price of €900,000. I can see two losers in this situation. Firstly, the seller loses because if someone has been persuaded to pay €850,000 then they are entitled to receive that amount less a reasonable commission. The buyer loses because they are overpaying in a market that is only recovering slowly. As a result they will have very little chance of ever recouping their initial investment, never mind making a profit. The only winners are the selling agents.
Normal Commissions in the overseas sector
Finally, a general comment on agency commissions in Spain. It is only in the overseas sector that 5% is considered normal and then only in the resale segment.  And perhaps it is more realistic to say that 5% is considered the minimum, rather than normal. I regularly get emails from agents offering a share of 7% or 8% for the introduction of a buyer.  Typically, the agent introducing the buyer will get the lion's share, the listing agent drops their share to 2% or 3%.
In the new-build sector developers usually build 10% into their price lists and it can be more.  When buyers are asked for an initial 30% stage payment in the case of off-plan property the agent expects their commission to be paid then.  As a result. they will have been paid long before the buyer gets the property.
Domestic commissions in Spain
But in the Spanish domestic resale market commissions are rarely more than 3%. Even that is considered high in comparison with, for example, the U.K. and Scandinavian countries. However, many sellers in Spain resent high commissions, especially when many agents offer a very poor service.  Consequently many decide to have a go themselves.   That's the reason there are so many "Se Vende" signs on the gate.  And, of course, as property finders working for the buyer, The Property Finders can access these properties.  As a result, you get to deal with the seller direct. The only way a buyer can be absolutely certain that their interests are being protected is to use their own agent. Click for more information about our Fees and take a look a look at Case Studies to find out how The Property Finders work.
© 2022 The Property Finders, International Property Search & Acquisition Services. All intellectual property in the design, images and text of this website are and will remain the property of The Property Finders. Any infringement of our rights will be pursued vigorously.
GDPR 2018 - We guarantee the personal data entered in the contact form will only be used for the purpose of replying to your enquiry and will not be shared with any other company, service or provider