If you want to sell, price it right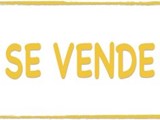 Spain fell by at least 30% from the peak of the market and in many areas it was 40% and more.
"Why haven't you sold my house?" Invariably, the answer is always the same. Because you are asking too much for today's market.
One of the things I like about being a buyer's agent is not enduring endless telephone calls with sellers who insist on maintaining a sky-high asking price. The evidence is that prices in Spain fell by at least 30% from the peak of the market and in many areas it was 40% and more.  They call to ask the same question they asked on the previous call.  Why haven't you sold my house? Invariably,the answer is always the same. Because you are asking too much for today's market. They tell the agent to persuade someone to view.  Apparently, they will fall in love with it and pay them their price. In response, the agent tells them that it doesn't work like that in a buyer's market.  Make no mistake, in spite of some recovery, it is still a buyer's market. And a buyer's market is always price sensitive.
The Circular Conversation
The conversation goes round and round for half an hour and ends with nothing resolved. Consequently, one overpriced house languishes unsold for another 18 months because the agent pushes it to the back burner.  Inevitably, the agent gets on with trying to sell something that is priced for the market. Then a couple of months later the same conversation happens all over again. However, as I am working for the buyer I can tell a seller than I won't even recommend their house for shortlisting, much less actually show it, if the price is off the scale.
The most common reason sellers give for pricing high is that buyers will always make a very low offer. They ignore the fact that a sky-high asking price may act as a deterrent to view so no one sees the house anyway. And if the asking price puts the property out of the buyer's budget it may be that the person who would have bought the house never gets to see it.  Nevertheless, sellers just don't seem to understand that. An asking price should act as an indicator of what the seller is willing to sell at.  In my opinion should be no more that 10% above that level.  However, it was interesting to see a report at the end of 2018 from one of Spain's biggest valuation companies, TINSA. Their survey of asking prices in Spain suggested they were on average 20% above the eventual price achieved.
The right asking price gets buyers in the door
When prices in Spain were absolutely on the floor, I arranged a purchase for a Russian client with a budget of €500,000 maximum. I knew there was a house in the right area that matched the criteria. Nevertheless, I did not suggest it to my client because the asking price was not only well above his budget maximum but the house wasn't worth it in today's market. However, ten days before he was scheduled to visit to view the few houses I had found within budget I got a call to tell me the seller had reduced the asking price to within 5% of my client's budget.
As a result, I went to see it and of course, it turned out to be great. Moreover, it was starting to look like a good deal.  My client loved it, we got an agreement at 7% below the new asking price and the contract was signed fourteen days later. And as further proof that setting the guide price correctly sells houses someone who had seen the property six months previously turned up again when they heard about the reduction. However, they were a day too late, my client had already transferred the 10% deposit. In fact, my client was the first person to see the house at its new price and had it been at that price six months ago I have no doubt that my client would not have bought it, it would have already sold.
A Price Sensitive Market
Sellers achieve nothing by hanging on to asking prices that are too high. They run the risk of losing the perfect buyer and the market would be much less confusing for buyers if asking prices across the board were much closer to what the seller will accept.  There are signs that we are entering a price-correction period as the market recovery continues.  But sellers cannot expect that prices will rise year-on-on-year without pause.  Indeed, at the end of 2018 the International Monetary Fund issued an advisory warning about overvaluation of property in Spain. We need concentrate on those properties that are priced to sell.  
For more on prices and other issues, our Spanish Market Report is a must read.
© 2022 The Property Finders, International Property Search & Acquisition Services. All intellectual property in the design, images and text of this website are and will remain the property of The Property Finders. Any infringement of our rights will be pursued vigorously.
GDPR 2018 - We guarantee the personal data entered in the contact form will only be used for the purpose of replying to your enquiry and will not be shared with any other company, service or provider