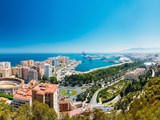 Finally, we have details of what property owners in Andalucía must do to comply with the new holiday rentals legislation.
Decree 28/2016 is now in force and it's been a long wait.
Decree 28/2016 is now in force and it's been a long wait.  Nevertheless, finally we have details of what property owners in Andalucía must do to comply with the new holiday rentals legislation.  In this overview I concentrate on the implications for the typical overseas property owner.  Most will be owners of coastal properties rented out when they are not in Spain.  Others will have one or more rental investment properties and they are also covered by this decree unless they have three or more units within a 1km radius of each other.  In such cases, it's Decree 194/2010 that's relevant, treating the owner as a hotel business.  In addition, rural properties also fall outside the remit of this decree.  They are already covered separately under the category Casas Rurales.
The Background
In 2013 the central government in Madrid devolved responsibility for legislation regulating Spanish holiday rentals to the autonomous regions.  In fact, several had already moved in the direction of more control, most notably Cataluña followed by Valencia and the Canary Islands.  A resumé of the rules already in effect region-by-region can be found here.  However, Andalucía lagged behind and was the last of the holiday hot-spots to legislate.
Spain's very powerful hotel lobby had called for stricter control of private Spanish holiday rentals for years.  They argued for a level playing field. However, I suspect the demands were driven by the underlying lack of competitiveness that still pervades much of the Spanish economy.  The fact is, according to Ministry of Tourism figures, 65% of Spain's overseas tourists stay in hotels.  That's a huge market given the 2018 total of 82m. And as for the hotels, many of them could stand improvement.  In addition, there is little crossover between the two sectors in my opinion.  Private rentals offer flexability and privacy. If a customer can't find what they are looking for in Spain they are more likely to switch to a private rental in France, Italy or Portugal than head for a Spanish hotel.
Overall, I'm pretty much in favour of the proposals.  I believe they will, over time, raise the bar and weed out sub-standard properties and landlords.  And now I've seen the requirements for AndaIucía holiday rentals I don't think there's much to worry the majority of owners.  At least, not the good ones as they are already providing most of what's  become law.  Nevertheless, they will have to get used to more administration.  
Get a Licence
Firstly, every property has to be registered if it is advertised for rent via travel agencies, estate agencies, printed media, rental websites, by the day, week or month. However, properties let to the same tenant for periods longer than two months are excluded as these are covered by a standard rental contract under Spanish tenancy laws.   Furthermore, only properties sleeping less than 15 are covered by this decree,  plus properties in which the owner is fully resident and lets out rooms.  In these cases, the maximum is 6, with a limit of 4 individuals per room.
The registration form can be downloaded here and the list of addresses in Andalucía's eight provinces to which completed forms must be sent is here.
Once registered a code will be issued and this must appear on all web pages and other media.  The penalties for non-compliance range from written warnings to being struck off the register.  In addition, the owner could be fined.  In Andalucía, the scale is from €2,000 to €150,000 depending on the severity of the offence.  Moreover, owners can be sure that the authorities will be trawling websites looking out for unregistered properties, so don't delay.  However, unlike some other regions registration in Andalucía is free.  Finally, property owners can be certain that registration numbers will be made available to the tax authorities making it easy to check if income tax is being paid.
The Main Requirements
Most of the requirements are obvious.  In the obvious category are pre-arrival cleaning and provision of clean bed sheets and spare linen.  However, some owners, particularly of older properties, may have to upgrade their heating/cooling arrangements.
Firstly, for lets between May and September there must be air conditioning in the living area and all bedrooms.  Secondly, heating must be available between October and April.  Furthermore, no free-standing appliances are allowed so it's goodbye to radiators on wheels and wobbly cooling fans.  One solution is remote control, wall-mounted split hot/cold units.  An alternative is slimline wall-mounted storage panels.  They provide very effective, low-cost background heating, particularly in bedrooms.
Most owners already have a visitor's book.  However, now they must also have a complaints book and a sign informing tenants that one is available.  Most owners already have an information file, with useful stuff about local facilities, maps, restaurants, points of interest and things to do.  This can now be online which should be easier to keep complete and up to date.  I'm sure many of the contents of in-house folders go walkabout over time.  The nearest medical facilities, such as walk-in health centres, hospitals and pharmacies must be in the information file.  Finally, owners must provide a first aid kit and clear instructions where to find it.
More Administration
However, it's the extra administration that's going to spook a lot of people, particularly if they don't have a locally based managing agent.  Fortunately, most owners do, at least if they are keen to offer the best service.  Firstly, all guests over 16 must supply a copy of their ID card or passport and sign a registration form on arrival.  This must must be sent by mail, fax or email to the police or guardia civil within 24 hours.  In addition, printed invoices must be presented on departure.  Finally, it's all got to be kept on file, the rental agreement for one year and registration forms for three.
Inspections of individual properties started in 2017.  Already a number have been sanctioned for non-compliance but it's going to take a while to get to everyone.   That's because there are an estimated 80,000 properties, providing 400,000 beds, in Andalucía.  However, one thing is certain.  The days of leaving keys at the local bar and hoping that no emergencies will arise are over.  As a result of the legislation, the Andalucía holiday rentals sector is about to get a lot more professional.  And not before time.
I've posted a more recent blog covering this issue from a general Spanish perspective, not just Andalucía, which you can read here.
© 2022 The Property Finders, International Property Search & Acquisition Services. All intellectual property in the design, images and text of this website are and will remain the property of The Property Finders. Any infringement of our rights will be pursued vigorously.
GDPR 2018 - We guarantee the personal data entered in the contact form will only be used for the purpose of replying to your enquiry and will not be shared with any other company, service or provider